Personal training, group fitness & more 
Physical Therapy In Trumbull
We Proudly Provide The Most Effective Physical Therapy in Trumbull
At PhysicallyFit, we want to help you live well and move smoothly. The vast majority of knee, hip, back, neck, and shoulder pain can be traced back to movement patterns that have degenerated from a sedentary lifestyle or a desk job. When your body starts to move, it creates stress in your joints and your muscles, and improper movement patterns can lead to aggravation, inflammation, and pain. Our Physical Therapy program is here to help men and women across Trumbull address these symptoms and live life without worrying over aches and pains.
Just fill out the short form below to learn more about Physical Therapy!
One-On-One Specialized Treatments To Help You Become Your Optimal You
PhysicallyFit uses various modalities, either independently or in combination, to diagnose and address injuries. We are not your traditional Physical Therapy program, because we analyze your body to determine the true cause of your limitation. This is how our program gets to the root of your pain and giving you continuous rehab work to solve it: the biggest mistake you can make when it comes to injury is only committing halfway. Consistency and movement is everything.
When you choose PhysicallyFit for Physical Therapy, you're getting quality care that will help you get back into your normal routine. Don't let yourself get trapped by pain and anxiety… we'll find the source of your pain, help you get through it, and get you back into the swing of everyday life. It starts right here in Trumbull.
Begin Your Physical Therapy Journey at PhysicallyFit!
It can be stressful and disorienting to have an injury that affects your quality of life. If you are sick of wondering when you'll feel normal again, give us a call today. Stop letting pain decide what you can and can't do. Take back control of your life, and FEEL GOOD AGAIN.
Licensed Physical Therapist:
Craig Spann PT, DPT, FRCms, SFMA, FR, FMT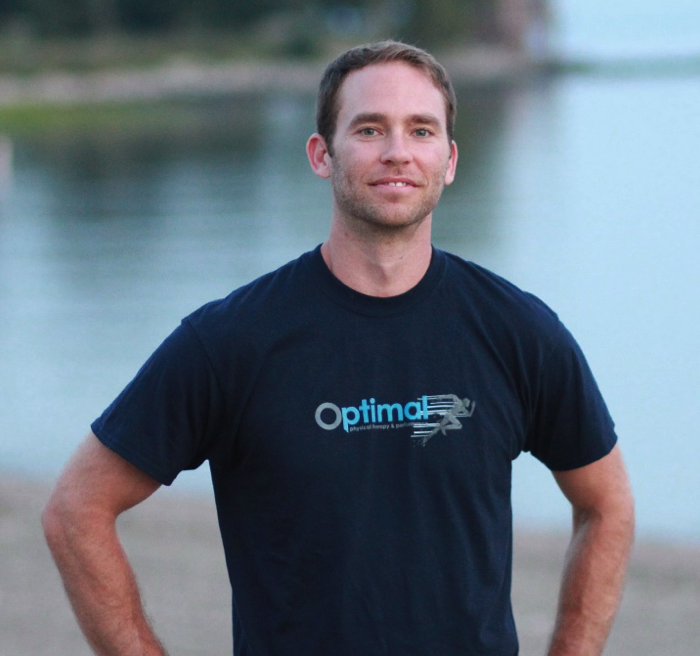 My Story:
Since the moment I had the chance, I knew I was going to be a professional athlete. I had a tennis career plagued with injuries that never allowed me to achieve my full potential. Since then I have been determined to do something to give back and help others in the way I couldn't be helped. While I can't go back in time and change anything in my life, I can give back all my knowledge to prevent others from making the same mistakes. Whether its professional sports, dancing, yoga, hiking, or playing with your kids, it doesn't matter. We all have activities in life that keep us living and make us feel whole. I have dedicated myself to keeping people doing, and getting back to doing the things that they love. I started Optimal Physical Therapy for that exact reason, I wanted to give people my best. One-on-one treatment didn't exist in Physical Therapy, so I was committed to change that and give people the best treatment, effort, and care possible. The human body has a great ability to heal itself and no one knows your body better than you. My job is to give you the tools to fix yourself and guide your body to heal itself so you can get back to doing the things that make you feel alive.
Health Insurance Accepted
Come in for a free assessment to see if we're a good fit for you and your needs.
You can test out PT with no strings attached.
Schedule Your Appointment or Learn More Today
Optimalptandperformance.com
Phone: (203) 516-0178
Email: Optimalphysicaltherapy@gmail.com
Just fill out the short form below to come in for a free assessment! We accept most health insurances.
Take On The Best Fitness Classes In Trumbull, Stratford, And Shelton